What is "Country Legends Radio"?
Country Legends is our version of the classic county music format, aimed to deliver a target demographic of 35-64 adults. We play the greatest country hits from the biggest country artists of the mid to late '60's, the '70's, '80's and '90's. Some of the artists you'll hear on Country Legends Radio are Patsy Cline, Hank Sr. and Jr., Buck Owens, the Judds, George Strait, Alabama, Reba McEntire, Kenny Rogers, Dolly Parton, Willie Nelson, George Jones, Conway Twitty, Shania Twain. Merle Haggard and other great performers of the era and genre. Country Legends can be heard on FOUR radio stations in the Tri-County area owned by Suncoast Radio Inc.: WLQH 93.1 FM & 940 AM in Chiefland and WZCC 96.3 FM & 1240 AM in Cross City. Here are the combined coverage maps for our 2 FM stations and the combined coverage of our 2 AM stations.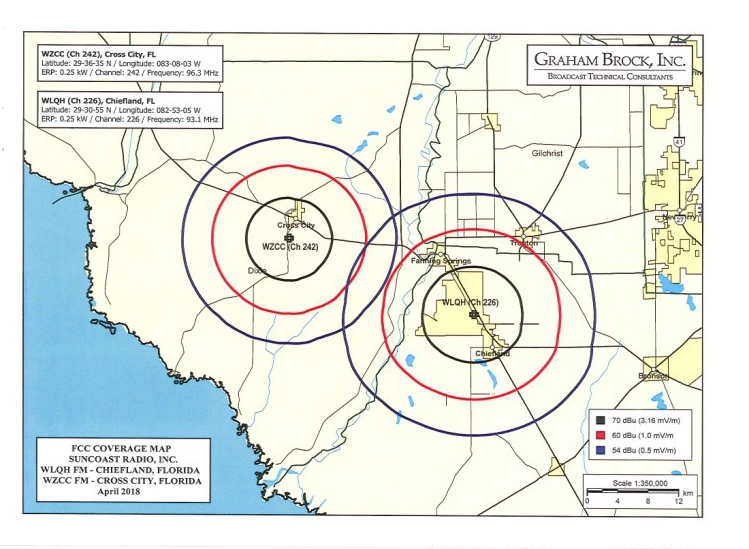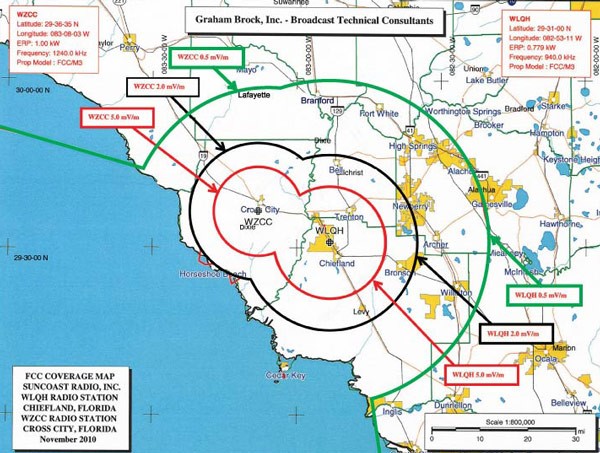 In addition to playing the greatest Classic Country music, we also keep our listeners informed with news, sports, weather, and business reports and entertained with live broadcasts of local high school football games in season. Severe weather warnings and other alerts from the Emergency Broadcast System are transmitted without delay. We also offer time to local non-profits to promote community events and programs. Why advertise on Country Legends? We are the only radio station in the Tri-County area targeting the Tri-County area! Your ads will not get buried among the blitz of Gainesville and Ocala ads from the stations up in Alachua and Marion counties. Plus your ads are played on all 4 of our stations for the same price! As part of our local community we know the local economy and price our advertising packages so all local businesses can advertise on the radio and build their business, just like the big boys! We support the local Chamber of Commerce "SHOP LOCAL" campaign. Call us at 352-498-0304 or email john@suncoastradio.com today and be on the radio tomorrow!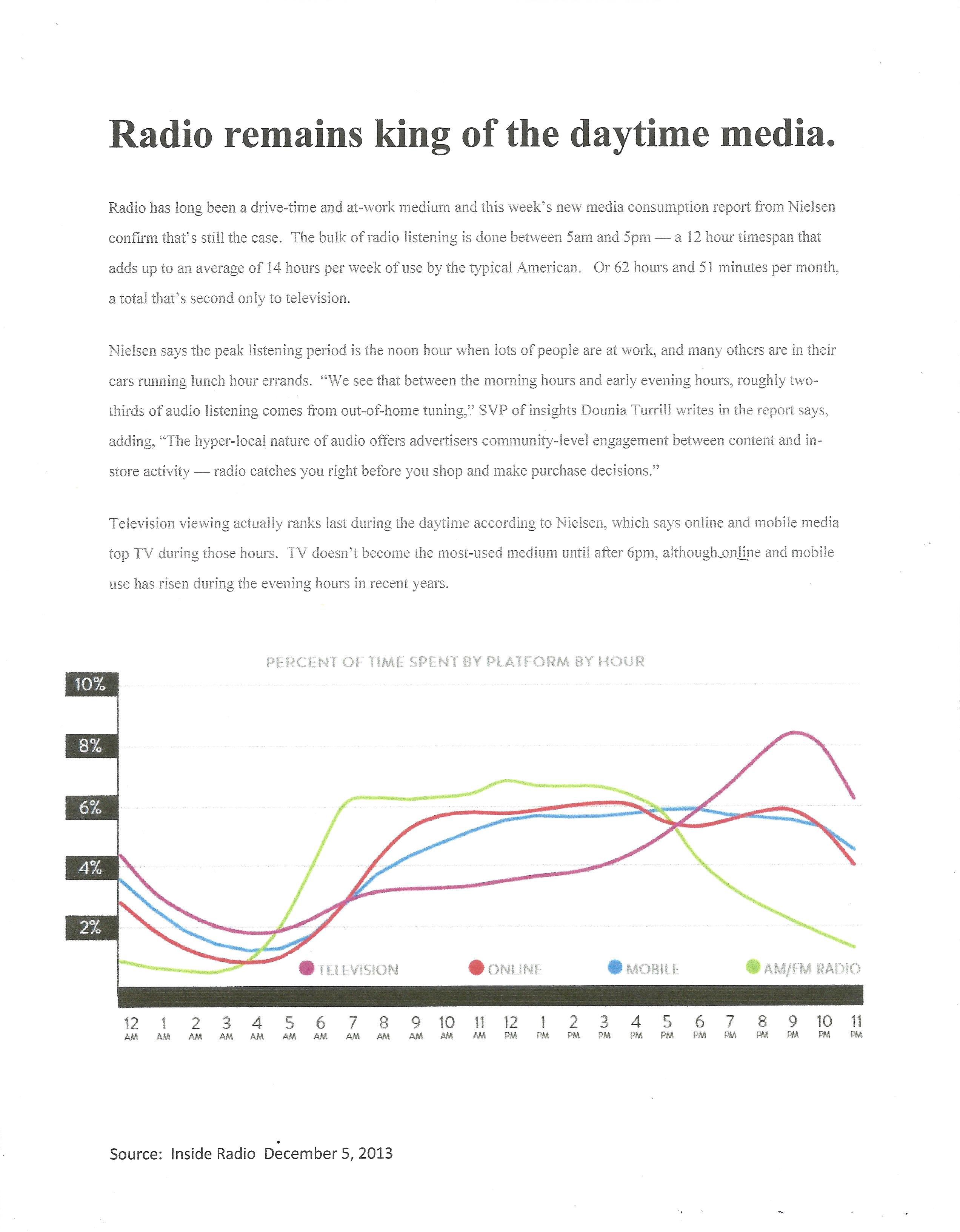 Where do people listen to the radio?
Read this report from InsideRadio: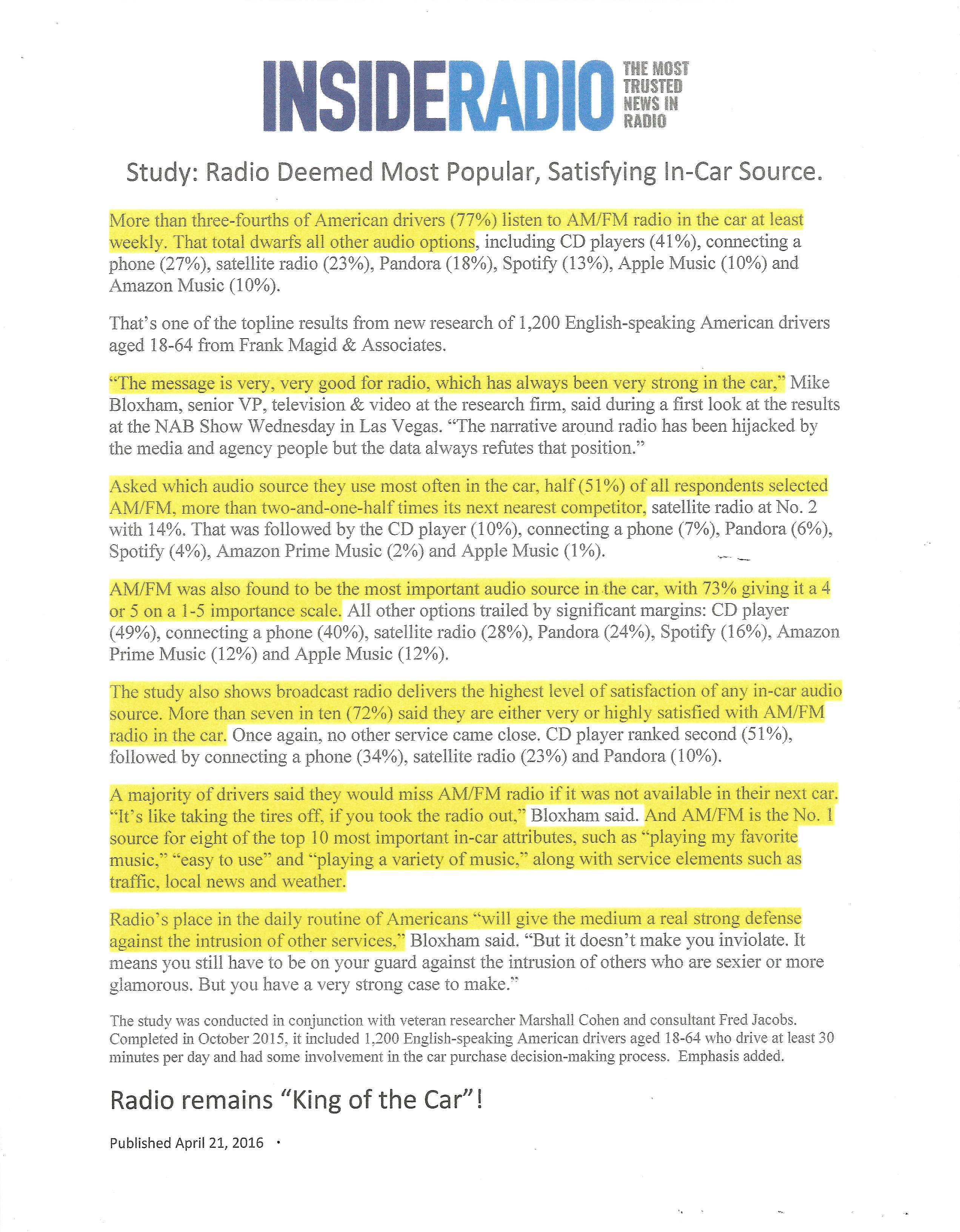 Address all correspondence to:
Suncoast Radio, Inc.
PO Box 330
Palm Harbor, FL 34682
Phone: 727-410-1642
FAX: 727-937-8390
E-Mail: suncoast@suncoastradio.com